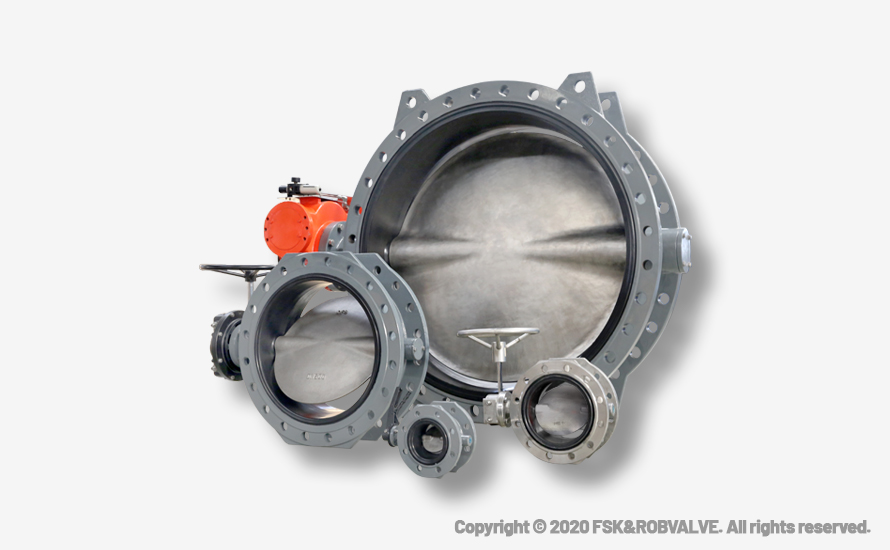 Industrial Applications
Valve body and valve plate materials can be selected: nodular iron, carbon steel, stainless steel, copper and special alloy (nodular iron, carbon steel surface resin spraying).
According to the requirements of different working conditions, select different materials of sealing materials (such as: NBR, EPDM, SIL, FKM, PTFE, food grade, special rubber in sea water, etc.)
The product is suitable for fresh water, direct drinking water, seawater, sewage treatment and gas systems, and can also be used in acid, alkali, salt and other corrosive media.
The product has been ACS, NSF ,WRAS certification, can be used in drinking water and medical and food applications.
If you have special technical requirements, please consult the company
Standards and Specifications
Design standard:




EN593




Connection standard:




EN1092-2; ISO 7005-2




Mounting flange:




ISO 5211




Face to face:




EN558 (13 serial)




Testing standard:




EN12266-1




Working pressure:




PN10/16 (DN50 ~ DN3000 2" ~ 120")




PN25 (DN50 ~ DN1200 2" ~ 48")

Operation Type:




manual,electric, pneumatic, hydraulic, etc.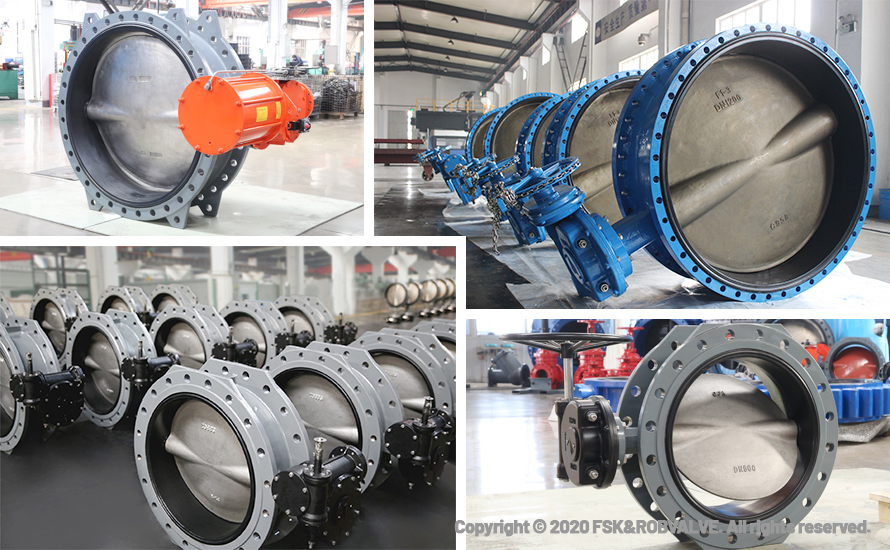 Product features
The body adopts rubber direct vulcanization process, especially suitable for special working conditions.
Optimized rubber lining design and forming process can achieve perfect liner and inner seal of valve body and ensure perfect sealing of valve plate and integral flange gasket.
Valve plate and seat through the overall ball seal, valve plate and seat contact more reasonable, ensure the valve plate seal, reduce valve torque.The double broken shaft design can effectively reduce the pressure loss of the valve and reduce flow resistance.
The shaft and body can be accurately connected to the plate and self-lubricated by adding a bushing design to extend the life of the valve.
According to the requirements of different working conditions (body, plate, shaft, seat) can be a variety of different materials to choose.
The upper and lower shaft ends of the valve are designed for special sealing to ensure zero leakage of the outer seal of the shaft end.
Within the rated pressure range, the product torque is reasonable. It has been verified by practice that the sealing life of the product is long and the opening and closing torque is stable.