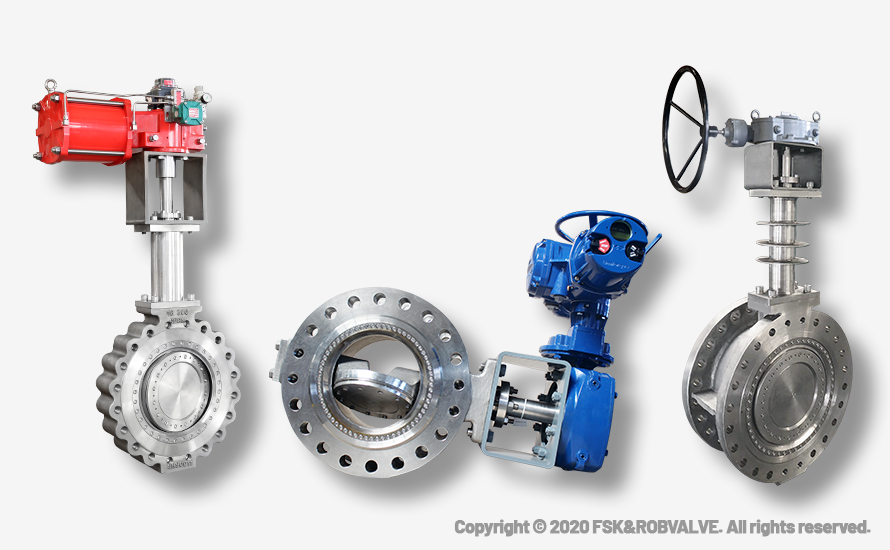 Triple Offset Valve features
The optimized disc-shaft design and inner cavity diameter achieve high flow coefficient is achieved and pressure loss is reduced.
All parts of the valve are interchangeable and replaceable.
Stable surface sealing, no interference, when it opens, it separates, ensuring service life.
The product is a torque seal, and the force on the sealing surface is even after sealing, which ensures the reliability of the seal.
The independent replaceable seal design enables the valve to be used in a variety of working conditions to achieve on-site replacement.
Product features
Triple offset valve completely eliminate all friction between the valve body seal ring and the valve disc seal face during the 90-degree stroke, providing a complete torque seal. Effectively prevent valve leakage caused by wear between the sealing surface, achieve two-way equal pressure zero leakage, regardless of the pressure class
The valve design itself has "fire safety" and high temperature resistance characteristics. Frictionlessmetal-to-metal torque seal, double axel design effectively prevents the influence of axial stress change onvalve performance at high temperature, low temperature, ultra-high temperature and ultra-low temperature.
Seat optional sealing face hardening for more reliable valve service under heavy duty conditions.
Packing in accordance with ISO 15848-1, EPA Method 21, TA-Luft/VDI 2440 requirements.
The quarter Angle stroke design and lower operating torque are more conducive to flow and pressure control.
It can be used in low temperature, high temperature and harsh working conditions by matching different design schemes and parts materials (see the product introduction manual for details).
The flange countersink design makes the connection between valve and pipeline more tight and reasonable, and effectively avoids the possibility of pipeline leakage.
The hardened bearing design can better bear the high pressure load.
The built-in graphite bearing protection can prevent the invasion of foreign matters, ensure the stability of operating torque and effectively prevent locking.
*Zero leakage refers to "Class A leakage", API 598 elasto-seal valve requirements in accordance with current international standards ISO 5208 and EN 12266-1.
It is recommended that the valve should be installed at a horizontal or vertical tilt Angle to reduce solid particle deposition in the fluid.
It is recommended that the "closed high pressure side" be on the shaft side for long term sealing and longer service life.